Lessons Learned: Expecting the Unexpected, Scripts, and Homework by Roman Tomkiv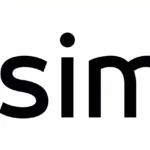 Lessons Learned: Expecting the Unexpected, Scripts, and Homework
Based on my first batch of 250 letters and 250 postcards, I have derived with three main takeaways when dealing and talking with prospective sellers. First, one needs to have a concise script and learn how to listen. Second, one needs to research all available information about the property in question. Lastly, always be prepared to expect the unexpected.
Having a well versed short professional script increases your chances of having a successful first prospect call. Use proper language and intonation. The last thing you want to do is to sound like a sales representative from a big corporation. People tend to do business with people they feel connected and they can trust. So, by having a good script and building a rapport from the first call you have a better chance to build a lasting relationship. You need to sound genuine, ask open-ended questions, be curious about their current household situation and just listen to them. I believe that listening is super important skill one needs to acquire in order to build a rapport with the prospective seller. Often times they would talk about their family, household situation and other not real estate related topics. Let them talk, become a great listener.
Second takeaway from my direct mailing campaign is always do your homework. Before calling your prospects, make sure to know as much information about their property as possible. In so many cases when I called my prospects their first question they asked me was how much I am willing to pay for their property. They assume that I already know everything about their property and I'm ready to make an offer. (I never speak to a prospect directly on the first call. I use answering services (PatLive) and call the prospect back when I have enough information about their property.) Know your potential property in and out. I go to a local tax assessor office website, I look at Zillow, redfin, realtor.com and Google maps to research the latest sale history of any specific property.
My last takeaway is one always needs to be ready to expect the unexpected. All sellers think that their house is the best on their block and they won't let you "steal" their property from them. Always be ready to face negative sellers and unexpected turns during your conversation. Practice how to deal with stubborn prospects. Always be courteous and polite, because you never know when circumstances change in their life and they will call you and will be ready to sell.