July 26, 2019 | Real Estate News &Market Update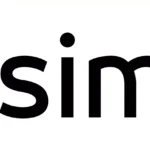 Real Estate News & Market Update
Existing Homes Falling Despite Mortgage Rates
Existing home sales dropped 1.7% to a seasonally adjusted annual rate of 5.27 million units in June, according to data from the National Association of Realtors. This is surprising that housing is performing weaker despite both lower unemployment and lower mortgage rates. This is now the 16th straight year-on-year decline in home sales. Supply seems to be the key problem because the lower-price segment of the housing market has almost no inventory; land, labor and materials are all contributing to rising homebuilding costs. Sales actually rose in the Northeast and Midwest but fell in the South and the West.
The 30-year fixed mortgage rate has dropped to an average of 3.81% according to data from Fredddie Mac, and the Federal Reserve is widely predicted to cut interest rates next week which will be the first time in a decade. The inventory increased from 1.91 million in May to 1.93 million homes in June. Prices rose 4.3% compared to a year ago to $285,700 in June. This is a new all time high. Inventory sits at about 4.4 month's supply which is slightly higher than 4.3 months in May. Six to seven months of supply is seen as a healthy balance of housing supply.
Tech Giants Moving into the Real Estate Sector?
Amazon has now partnered with Realogy to offer TurnKey, a program that connects homebuyers through the Amazon portal with a Realogy real estate agent. If someone purchases a home through this program, they get Amazon Home Services and products worth up to $5000; this includes smart home products in addition to standard services like painting or appliances that require installation or setup.
Realogy is the largest residential real estate brokerage company in the US and its stock surged more than 25% in Tuesday's premarket after they announced this large deal with Amazon. Realogy is the owner of Coldwell Banker, Century 21, Sotheby's International Realty, Corcoran, ERA and Better Homes and Gardens Real Estate. They are competing against tech real estate firms like Redfin and Compass. It's important to understand the importance of technology and its impact on the real estate industry that has been around for a long time.
Federal Reserve Key Information:
The Federal Reserve policy affects all asset prices – from housing to stocks. Thus knowing the outlook gives investors insight and better predictability of the future.
Interest Rate: On January 30, 2019 the Federal Reserve said that it would keep its target range for its benchmark interest rate at 2.25% to 2.5%; they've kept this policy unchanged. The last release was on June 19 and they've decided to maintain the same rate.
Federal Reserve Outlook: The last meeting was June 19 and they are still holding steady. They think that although economic outlook is still generally positive (low unemployment, solid consumer spending), there are negative factors that they are keeping a close eye on. These include a slowdown in manufacturing, declining business investment, and trade tensions.
St. Louis Fed President James Bullard actually voted to cut the Federal Funds rate immediately which is a dramatic change from the policy which was to potentially continue raising rates. The fact that the Fed is now talking about potentially cutting or lowering rates is a dramatic change and has Wall Street and real estate investors excited as all asset bubbles inflate further.
Source: https://www.federalreserve.gov/newsevents/pressreleases/monetary20190619a.htm