How To Stay On Top of Your Incoming Responses from Leads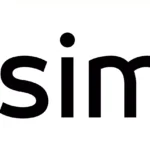 How To Stay On Top of Your Incoming Responses from Leads
1. To set the auto-stop of a drip campaign, go to the left sidebar menu. Go to the Leads → Leads (Active, Warm Leads).
a. Click the Lead.
b. Go to Actions in the upper right corner of the screen.
c. Select Active Drip Campaign. The Auto Follow-Up window will open.
d. Switch the toggle to Yes to auto-stop the drip campaign once received a call or SMS from the lead.
e. Click the Set Auto Follow-Up.
2. To be updated on the status of the Leads, view the number of Open Leads. Go to the Homepage → Dashboard. This indicates that there a task or the team assigned a task.
Note: Open Leads should all be responded before the end of the day.
3. To check only the Open Leads, click on the Leads → Active Leads.
a. Click the Filter icon in the upper right corner of the screen.
b. Tick Open Leads under Lead Age. Click the Filter Leads button. All Open Leads will be displayed.
4. To update/ remove the Open Lead, call or send an SMS back to the Lead.
5. To respond to an Open Lead where there is no action needed to take, click "Open". A confirmation message will open. Click the Delete Selected button to confirm. Lead removed from "Open" status notice will pop up.