How to Set Up In App Answering with Enabled Repeat Caller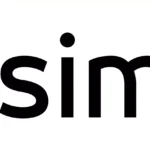 How to Set Up In App Answering with Enabled Repeat Caller
Setting Up In-App Answering System with Repeat Call Functionality in REsimpli
Log in to your REsimpli account.

Go to your managed numbers page.

Click on the Call Flow tab.

Look for the call Flow you want to edit and click on the edit pen icon in the Action column.

Scroll down to the Repeat Call section.

Enable the Repeat Call option.

Enter the phone number you want the repeat call to be routed to.

Check the Enable Whisper Message option.

Click Save to apply the changes.
Note: The initial call will still be routed to the assigned acquisition manager. If the lead calls back, the call will be routed to the specified phone number. If the phone number does not answer, the call will be routed to the REsimpli voicemail.
Congratulations! You have successfully set up the In-App Answering System with Repeat Call Functionality in REsimpli. If you have any questions, don't hesitate to contact customer support for assistance.