Set and achieve your goals as a Real estate Investor in 2023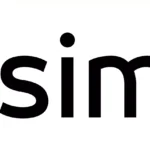 How to set and achieve your goals as a Real estate Investor in 2023
The ability to set and achieve goals is essential for success, no matter your industry. In real estate investing, it's especially important to have clear and concise goals that can be measured. One way to ensure this is by setting up habits that you can control.
Sharad, the owner and founder of a real estate investing company in Northwest Indiana stresses the importance of setting up habits that are measurable. For example, instead of setting a goal to run every day, set a goal to run at least a mile daily. By doing this, it's easy to determine whether you achieved your goal or not.
Sharad's company focuses on Fix and Flip, Turnkey, and property management. They have about 50 properties that they sell to other TurnKey investors, and the other 50 sell retail to homeowners. However, Sharad prefers the Turnkey model over the retail side, and with the market changing, he sees a shift towards focusing more on the Turnkey side of the business.
Sharad's market, Northwest Indiana, is right outside Chicago, about 30 to 45 minutes away, and is still relatively strong in demand, despite the high-interest rate. In fact, interest rates have gone up again and are over 6.5%, with some people paying over 7%. The high-interest rates are making people feel anxious about buying their homes.
Although home prices are still up about 7-8% nationally, they're down from their peak in March or April of last year, and experts forecast that the spring and summer markets will slow down. However, it's an excellent time for buyers to buy a home because there's not much inventory on the market.
In Salt Lake, which is experiencing massive seller strikes, sellers have no reason to sell their homes unless there's a pain point, such as a divorce or foreclosure. In addition, interest rates are high, making it challenging for buyers to purchase homes, and it has been months since there has been a cash buyer. However, this has led to a drastic increase in creative financing options.
To set and achieve your goals, it's important to use the SMART framework. SMART stands for Specific, Measurable, Achievable, Relevant, and Time-bound. This means your goal should be clearly defined and specific, measurable, challenging but achievable, relevant to your vision and values, and have a specific timeframe for completion.
Once you have set your SMART goal, it's crucial to write it down and keep it somewhere visible. This helps to keep you accountable and reminds you of what you are working towards. You can also break your goal down into smaller, more manageable tasks to help you stay on track.
In conclusion, setting goals and establishing measurable habits are essential for success in real estate investing. By adapting to the changing market, focusing on the Turnkey model, and utilizing creative financing options, you can navigate these uncertain times and continue to be successful in your business ventures. Remember to set SMART goals, write them down, and keep them visible to stay on track toward achieving your dreams.