How to grow a Wholesaling Business with REsimpli CRM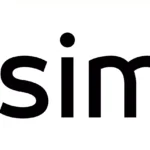 How Ryan Dussenberry Grew His Wholesaling Business with REsimpli CRM

Today, we're talking with Ryan Dussenberry, a successful real estate investor and wholesaler based in Grand Haven, Michigan. Ryan shares his experience using REsimpli, a powerful CRM platform, to manage and grow his business.
With a lean team and the right tools, Ryan has been able to close a significant number of deals and scale his operations efficiently.
About Ryan Dussenberry:
Ryan lives in Grand Haven, Michigan, and invests primarily in the West Michigan metro area. As a wholesaler, he focuses on marketing and staying organized to manage the 25-30 leads he receives each month. Over the past couple of years, Ryan's business has taken off, closing about 50 deals this year alone and on pace to close over 100 by year-end.
Marketing Channels:
Ryan's primary marketing channels include SMS marketing, organic SEO, PPC, and direct mail. He has also partnered with a company called Web Sharks to receive pay-per-lead services. Referrals also play a crucial role in his marketing strategy.
REsimpli CRM Experience:
Before switching to REsimpli, Ryan used spreadsheets and Podio to manage his leads. However, he found REsimpli's clean, easy-to-navigate dashboard and focus on simplicity more appealing.
One of the most valuable features he discovered was the drip campaign functionality.
It has helped him close deals and generate over $50,000 in wholesale assignment fee revenue.
Staying Organized and Efficient:
With a small team consisting of an acquisitions manager, an admin, and a part-time acquisitions manager, staying organized and efficient is crucial.
REsimpli helps Ryan manage his tasks and schedule follow-up activities, making it easy for his team to stay on top of their workload.
Direct mail integration within the CRM platform is another feature Ryan appreciates, as it allows him to streamline his marketing efforts even further.
Growth and Future Plans:
As Ryan's business continues to grow, he plans to outsource some of the job functions and explore additional features within REsimpli, such as financials and KPIs.
Ultimately, REsimpli has helped Ryan close more deals and make more money, enabling him to focus on building his portfolio and expanding into commercial projects.
Conclusion:
Ryan Dussenberry's experience demonstrates how the right CRM platform, like REsimpli, can help real estate investors and wholesalers manage and grow their businesses effectively.
By staying organized, leveraging powerful features like drip campaigns, and focusing on efficient marketing strategies, investors like Ryan can continue to scale their operations and achieve even greater success.