Good Things Take Time by Sharad Mehta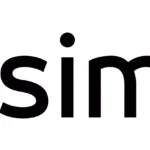 I had a seller who called me on my personal cell phone number. Not sure how she got hold of my personal cell phone number because I have people call us on Google Voice number and then we use the same Google Voice number to call them back but this seller somehow called me directly on my personal cell phone.
The seller had a house in Gary, Indiana. So Gary, IN is a D neighborhood for the most part with some areas that could possibly be C+. This particular house was in area that some people could possibly see as C+. I don't do any investment in Gary but I know other investors who buy and sell in Gary so I figured if I get this house at a decent price, I could may be wholesale it and make a quick buck or two.
The seller inherited a house after her father passed away so I got some basic information from her. She gave me the address and per Zillow comps the house was worth in the range of $55-$65k. She explained that the house needed some work done to it. There were some nice features to the house like hardwood floors and new roof on the house. The house didn't have a garage.
I asked her how much she was wanting to get for the house and she said she was looking for $30,000 but she was motivated and negotiable so I told her I will call her back in few mins after I did some research. I ran some numbers and called her back and offered $10,000. She was surprised but wasn't shocked. And it sounded like she might go for it. She said she needed a day or two to think about the offer. It was Wednesday so I said I will call her Friday if I didn't hear back from her.
So Friday came and I hadn't heard back from her so I called her and texted her but no reply and no reply over the weekend either. I had called her another time over the weekend.
So I started to think may be I lost the deal by really low-balling and she probably called another investor who jumped on the property.
Then she called me back on Monday morning and said she would like $18,000 and I told her that I would be willing to pay more if the house was in as good a condition as she told me over the phone. I set up an appointment for same day and had Maria (my Project Manager) and Jaime (my Contractor) meet her at the house.
Maria called me on video and I could see the house was on decent street. It was a brick house and had nice curb appeal to it. The roof was newer as she had told me but everything else went downhill from there. There were tuck-pointing issues with the brick. The house needed all new windows. The entire HVAC system needed to be replaced. The entire plumbing needed to be replaced. Hardwood floors were in bad shape. The kitchen needed to be replaced. The bathroom needed some major updating. One of the 3 bedrooms didn't have a closet.
So I told the seller that $10,000 is the max I can do  and even that is stretching a bit. She showed an offer she had from another investor from a year ago for $20,000 but for some reason the deal didn't go through probably because of all the issues.
The lesson learned is that I need to be patient. There will be deals out there and I just need to stay focused on the right deal that fits my criteria.