Focus and Attention to Detail for My Direct Mail Campaign by Roman Tomkiv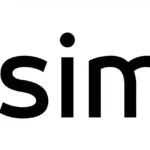 Focus and Attention to Detail for My Direct Mail Campaign
Direct mail is probably the most talked about and the least costly marketing strategy in real estate investing. However, there are few important points one need to identify in order to launch an effective campaign. I want to emphasize on the word "campaign". It is a long-term endeavor and not a one-off event. Before buying a list of out of state owners information, one need to clearly define the purpose of the campaign. Is it going to be a fix and flip or buy and hold investing campaign? In my case, I first started with both, but later reconsidered.
My focus was to find a rental property, 2-4 units multifamily. I started with sending out 250 postcards and 250 letters. Postcards are less costly than letters, and I would argue are less effective. The only reason I used postcards is to make sure that the addressees that I used are current and my future mailers will be delivered with better precision. If the address is not current the post office will return a postcard, but not a letter. There's more flexibility with postcards. You can change color, design, font, add images, and overall you could be more creative, but I don't think that this will change the effectiveness of the campaign.
In my first batch of 250 letters, I wanted to do everything perfect. I handwrote the addresses, used white envelops, physical stamps and dropped off at my local post office. The actual writing took me about 2-3minutes per letter as I was verifying all the information, checking each property on Google maps and realtors.com. I was looking at each property photo and estimating if that specific property would be a fix and flip candidate or buy and hold. Now I know that this was somewhat a flawed strategy. Google maps and photos are not current and there are many discrepancies. There's no way to see the inside of a house. But I still use Google maps as it gives me at least an idea about the location and the surrounding area.