Direct Mail Works by Sharad Mehta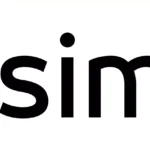 I have only been sending direct mail for one month and I have one only one mailing each to my list but I got lucky to land a deal with my 1st mailing to my Absentee Owner list. To see the list criteria I used, you can read about it here:
So we got a call from the seller on Tuesday, Jan 23. My VA called the seller back within an hour and she sounded motivated to sell the property and gave us a price and said there was some more room to negotiate. Once my VA had entered all the information in our CRM, I reviewed the notes and called the seller back myself to see if this was something we wanted to go after.
After speaking with the seller, we set an appointment for the following day Wednesday, Jan 24 at 11 AM. I called my Project Manager, Maria, and gave her the background and told her to meet the seller at the property with our contractor ,Jaime. I also told her to take a blank copy of the purchase agreement with her in case the seller was ready to move forward.
The following day Maria called me on video from the house and we did a complete walk through of the house with our contractor. The house overall is in great condition. It's a 4 bed/2 bath house in a great part of town. The house is within 5 mins walking distance to Purdue University.
The house was occupied until Dec when the tenants moved out so it was in decent condition overall. The kitchen is a little on the smaller side but it's rare for us to have 4 bed/2 bath in our inventory so we were excited about the house.
After Jaime inspected the house and noticed that it was in good condition, we made an offer on the house. The seller had a set number and wasn't willing to go below that so we decided to accept her minimum number and sign the purchase agreement. We wrote the purchase agreement to close a week later on Jan 31.
However, as of today, we haven't closed on the property yet because there was some title issues and liens that came up. The seller and I extended the agreement and she is working with our title company to take care of all the title issues and liens and we should be closing in next week or two.
When I started direct mail campaign, I didn't expect to land a deal on the first mailing so I am super excited to have this one under contract. It will make the future mailings a lot easier and will keep me going even through some bad call backs.