Dean Rogers: Scaling a Seven-Figure Real Estate Investment Business with REsimpli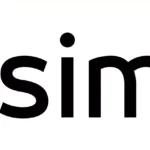 Scaling a Seven-Figure Real Estate Business with REsimpli
Today, we are thrilled to share with you an insightful conversation with Dean Rogers, a successful real estate investor from California.

Dean has been investing for eight years, building a seven-figure business wholesaling houses and growing an impressive rental portfolio. We will be discussing how Dean scaled his business using REsimpli, an innovative real estate CRM solution, and the benefits he has seen from leveraging this platform.
From Google Sheets to REsimpli: Before switching to REsimpli, Dean and his team were using Google Sheets as a makeshift CRM solution, which proved to be extremely time-consuming and manual.

The lack of automation and scalability led Dean to search for a more efficient CRM that could cater to the specific needs of his real estate investing business. After some research and a demo with the REsimpli team, Dean was sold on the platform's potential to revolutionize his business operations.
Benefits of REsimpli
The biggest value Dean found in REsimpli was the CRM's ability to track key performance indicators (KPIs) in real-time. This data-driven approach allowed him to make better-informed decisions, save time, and increase efficiency within his business. Dean also appreciated the platform's ease of use, automated drip campaigns, and built-in phone system, which allowed for seamless communication and file storage.
Increased Efficiency and Profitability
With REsimpli's robust features, Dean has been able to delegate more responsibilities to his team members, streamline team meetings, and access important property data at his fingertips. This improved efficiency has allowed his business to close more deals and increase net profit. One example of this success is his "Friends with Benefits" program, which generated over a million dollars in revenue through co-wholesaling deals with other investors, wholesalers, and realtors.
Growth and Future Plans: Dean's goal for 2022 is to close 150 deals, averaging 12.5 deals per month. With REsimpli's support, he has already exceeded this target in the first two months of the year. His marketing channels include TV ads, cold calling, direct mail, and PPC campaigns, in addition to the "Friends with Benefits" program.
Conclusion: Dean Rogers' success story highlights the power of implementing the right CRM solution for a real estate investing business. With REsimpli, Dean has transformed his manual Google Sheets-based operation into a streamlined, data-driven, and highly efficient seven-figure business. In addition, this partnership has allowed him to scale his company and focus on what he does best: investing in real estate.