Cold Calling Strategies for Real Estate Investors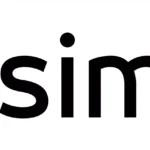 Cold Calling Strategies for Real Estate Investors: Absentee and Homeowner Lists
Cold calling is an essential marketing tactic for real estate investors, and targeting the right people is critical for success. In this blog post, we will discuss strategies for cold calling absentee and homeowner lists, as well as setting up campaigns and using dialing systems for maximum efficiency.
Preparing Your Lists: For our cold calling campaigns, we target absentee and homeowner lists with the following filters:
30% equity or unknown equity
Owned the property for 5 years or longer, or the last sale date is not available
We create separate campaigns for absentee and homeowner lists to track their performance and optimize our marketing efforts accordingly.
Setting Up Campaigns: To manage campaigns, we use a system with a two-way integration between list stacking and dialers.
This allows us to assign campaigns to specific team members and track their progress.
When creating a campaign, simply select the desired list and assign it to a team member with dialer access.
Dialing System: For cold calling, we use an unlimited-minutes dialing system that supports auto dialing and click-to-dial options.
This system also allows users to exclude certain records based on phone type and status, ensuring that only the most relevant contacts are dialed.
Using Scripts and Voicemails: When cold calling, it is important to have scripts tailored to the type of list being called. You can also set up pre-recorded voicemails for different situations, such as contacting homeowners or driving-for-dollars leads.
Dialing Process: During the dialing process, the system automatically loads the contact information and pre-filled scripts for each property. As calls are made, users can update the contact's information, add notes, and move contacts to leads or schedule follow-up calls.
The system also keeps track of call duration, providing valuable data for performance analysis.
Tracking Performance: The dialing system's dashboard provides insights into call durations, results, and the overall time spent on calls. By applying filters, users can analyze specific campaigns, call durations, and results to optimize their cold calling efforts.
Conclusion: Cold calling is a powerful tool for real estate investors looking to generate leads and close deals.
By targeting the right absentee and homeowner lists, setting up efficient campaigns, and utilizing a feature-rich dialing system, you can maximize your success in this essential marketing channel.