Automation and Systematization by Roman Tomkiv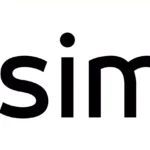 When I first started in real estate investing I didn't know anything about systems and processes and that these terms applied to the industry. I heard about Customer Relationship Management (CRM) software and that it was used to help manage processes on a bigger scale, but I only thought that such software was used by big corporations with complex business structures. However, I had to find out about its benefits the hard way when I hit the wall in my productivity. I'm at the point where it is very frustrating and time consuming to manage the database, research, learn, follow up with leads, work on marketing and network with other investors. I'm wearing too many hats and this is not sustainable.
"If you want to go fast go alone. If you want to go far, go together" This proverb is so relevant to my current situation.  I find myself struggling to manage my day-to-day real estate investing operations on top of my day job. I have decided to take a closer look at outsourcing and systemizing not only my business-related activities, but also my personal activities. I realized that almost all my monthly routine and nonrevenue generating activities such as bill pay, weekly calendar scheduling and travel bookings could be outsourced. I was hesitant at first to lose control over my activities, but I do realize that it must be done in order to grow my business.
P.S. I'm reading and learning about additional resources by Gino Wickman "Traction", "EOS", "Rocket Fuel"