Accounting Software for Real Estate Investors – the Essentials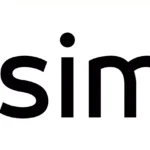 Do Investors Need Technology for Accounting in Real Estate? We Do the Math
Real estate accounting is more than just adding up the number of dollars made from a great investment. A truly effective real estate accounting system takes note of the laws around buying and selling, the profits made from different streams such as purchases, leases, and financing. It should include the payment of relevant taxes and providing front-end information that can help an investor make great decisions about future investments, too.
We applaud anyone who can keep track of their real estate finances effectively. There's nothing wrong with using your brain to understand exactly what's what in your overall accounting system. However, the more technology there is on the market today, the more you can actually use it to make a better and easier living as a realtor—all of which allows you to enjoy the fruits of your labors and cut your running costs in the process.
In this article, we'll talk through what real estate accounting is, and how it differs from regular accounting. We'll also provide a rundown of the best accounting for real estate investors who are keen to keep up with the competition and enjoy healthy profits, year on year.
What is Real Estate Accounting?
Real estate accounting is a vital element of managing and growing a successful real estate enterprise. Why? Because it provides the real estate investor with essential financial information, to help them understand what has already happened to the money within their business—as well as what they need to know for the future.
Bookkeeping for real estate investors differs from regular accounting, in that it takes stock of aspects that are unique to the property investment industry. These may include property purchases, leasing, and financing as well as the investor's income, expenses, and taxes. All of this activity sits under the umbrella of real estate law, so all documents need to add up legally as well as numerically.
Using effective real estate investment accounting methods leads to peace of mind, a smooth-running, legal business, and easy decision-making or forecasting in the next tax year for both the buyer and the seller.
This serves to improve the following:
Investment decisions
Business growth
Client management
Profits
Tax management
Business integrity
How to Choose the Best Real Estate Accounting Software
So, we have seen that for real estate investment companies, thorough accounting makes business smoother, more profitable, and more predictable. Investors are also more informed for the future. But is there a way to make accounting more automated, too? The short answer is yes—and there are a lot of options available in 2023.
Businesses and investors may choose a method that's unique to their own requirements. For example, investors are likely to be self-employed, so they'll need access to accurate reporting information for their quarterly tax estimate payments. They can save valuable time by making the most of technology to count up how many miles they drove, how much their expense totals are, and what they earned.
Either way, investors and businesses need to find the right kind of software for them—and we will come to how they can do that in a moment. First though, let's talk about the key advantages that accounting software should always offer, no matter what its particular features are.
Effective real estate accounting software should:
1. Be easy to use — the investor doesn't have the time or inclination to learn a whole new, complicated system. Finding something that clicks immediately, or at the very least has an established community to help them navigate it, will be the best option.
2. Be cost-effective — being sure of outgoings, including any hidden costs, will be vital to an investor looking to establish a worthwhile system for their real estate accounting. Running costs should boost profits, not drain them.
3. Have expert customer support — there should be someone on the other end of the chat, email, or phone who not can not only explain the system clearly, but also knows and understands the world of a real estate investor. This is so they can provide effective support, no matter what the issue.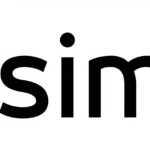 Features to Look for When Choosing a Real Estate Accounting Software
At this point, you may be reading this article and thinking, "Yeah, but I already have a piece of accounting software I'm happy with. What can possibly be different about real estate investment accounting software?" There's nothing wrong with using regular accounting and bookkeeping technology if it already makes your life a little easier. What we hope to drive home today is that software is available that can not only make your life a little easier, but also inform you on your future decisions and give you extra information about the nuances of life as a realtor.
For example, how long do you deal with calculating figures when property depreciates in value? How much time does it take to track rental incomes compared to purchase income? How long does it take you to add up your driving-for-dollars miles to mark them down as expenses? How much time do you spend logging different ways of receiving income? If the answer to these questions is "hours!", you need some software to help manage your workload—after all, you have a life to live and profits to enjoy!
With all that in mind, what features, in particular, should an investor look for when choosing an accounting real estate software? We've boiled the list down to these capabilities:
Tracking expenses
Sending invoices
Accounts receivable and payable
Accepting online payments
Managing the inventory
Collecting/ submitting sales tax
But you may have more or different items to add, so at this point, we recommend you write a list of your needs. If possible, make a note of how long you currently spend on these tasks. You may also like to join the online real estate investor community to see what others think.
Taking these steps will help you to track down the solution you need—which brings us neatly to our next section: which real estate software for investors is best?
Best Accounting Software Solutions for Real Estate Investors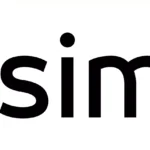 With so much choice available to the real estate investor today, which platform provides the best software for those looking to streamline their accounting process?
1.REsimpli
REsimpli
is an all-in-one real estate software solution that requires practically zero customization or onboarding. It eliminates the need for multiple apps, which is what many investors find the most frustrating when trying to juggle their finances with everything else at the same time. REsimpli provides all the information realtors need to make better financial decisions by tracking every dollar spent on marketing, with real-time data analysis. Its all-in-one nature means the investor can make healthy profits and keep back-end costs low. This tool includes a dedicated, built-in
driving for dollars
feature to track miles and expenses and then save the information, so you don't have to add these numbers up more than once. The platform can store KPIs that link to banks so that you can link transactions, making accounting quicker and easier. Bookkeeping functionalities such as invoice management and income monitoring are linked to every area of this integral CRM platform, so all the information can be drawn from one place and calculated quickly. Several monthly plans are available depending on your budget and requirements. A 14-day trial is available.
Pro Investor Tip: Accurate data is key in Real Estate! Manage your numbers with REsimpli.
2. Wave
This is a free real estate investment software tool that's ideal for real estate investors who have a tight budget. This does mean it has some limitations, such as the number of users who can use the platform as well as limitations on reporting. However, it still offers some useful functionalities. Investors can track online rent payments and invoice activity, and take advantage of many payment methods, like credit cards and Automated Clearing House (ACH). Other features include inventory tracking, balance sheets, and basic bookkeeping. Wave is a great option for those with a smaller portfolio and a tighter budget, or if they're just starting out as a real estate investor.
3. QuickBooks
QuickBooks is well-known to many people inside and outside the real estate forum, and so for that reason, we consider it to be the best general accounting software. Because it has not been specifically designed for real estate investors, it isn't geared toward the accounting work involved in their job. However, some customization is possible. What it does do very well is sync with bank accounts, classify different accounts such as income and expenses, create invoices, and record images of receipts for investors to access when they process their taxes. It is not a complicated platform and can also help you with payroll tasks. In summary, it has a lot going for it, but it's worth considering how much time you can spare to customize it for specific real estate book balancing.
4. Buildium
Buildium is a dedicated portal for property managers to handle their finances. Its features are geared toward rental properties and tenant activities including fee, deposit, and refund collection, as well as bill payments, vendor calculations, e-filing, payment processing, and bank reconciliation. Other features include management of the day-to-day work of a property manager, such as lead generation, tenant management, and remote management, as well as higher-level business management tools. This is limited to property managers only rather than the whole real estate investor community, however. It doesn't support some of the basic features one needs without implementing add-ons, such as e-signatures. If you're interested, research it thoroughly or take a free trial to see if it's the right fit.
5. AppFolio
An option for large businesses due to the slightly higher fees than other platforms, AppFolio is a management system for those looking to track their financial performance. Like all good real estate investor tools, AppFolio is designed around making informed decisions, as well as analyzing progress, and balancing books. The software will simplify even tricky tasks and generate strong visibility for the business owner or investor to see how their business is progressing. Features include smart bill entry, automatic rent payments, security deposit account holding, and comprehensive reporting capabilities. It's Ideal for those with larger portfolios (200 or more), with its services becoming better value for money the more properties there are on the books.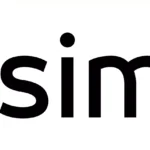 We Have Done Our Math, What is the Answer?
Real estate accounting is much more than just balancing the books at the end of each month, quarter, or tax year. The effective real estate investor will engage in accounting practices that tie in with their KPIs, profit targets, and working practices.
The truly successful investor will engage with software to automate processes, link with bank accounts, draw information from CRM activity, and provide insights into past activity and future investment decisions. To do this, he or she needs real estate accounting software.
As you may have gathered, the best accounting software for real estate investors is not a one-size-fits-all solution, but rather one that requires a little research. The way to find the right software is to start by engaging in some meaningful real estate investor education—find the different options out there, join communities, and research what you need.
Then, make a list of all your priorities, such as your budget, what tasks take up the most time for you, where you want to be each year, and how much decision-making you need help with.
Then—and only then—can you browse the list of real estate investment accounting software and choose the one that is right for you.