5 Reasons You Should be Using a CRM for Your Real Estate Business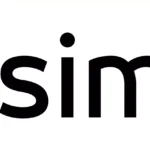 5 Reasons You Should be Using a CRM for Your Real Estate Business
"Customer service should not be a department, it should be the entire company." ~ Tony Hsieh, CEO of Zappos
If there's one thing every realtor will agree on, it's the fact real estate is all about relationships. In fact, every single activity carried out in promoting your real estate business has the same goal: to establish a relationship with your client. Communication plays a key role in building relationships.
How many times did you lose a potential deal just because you missed sending an email or a call? Perhaps plenty of times! It's about time that you harness the power of technology to boost your real estate business, starting with using a CRM for your business.
What is a CRM and how can it help your business? CRM stands for customer relationship management. For some, it can be a custom software designed to help maintain their clients while for others, it can be a business philosophy that puts customer relationship at the very core of the business. In our context, we'll focus on the prior, and find out how an effective CRM system can help you grow your business.
Never miss a lead
As real estate investors, you probably spend a sizable portion of your budget in marketing. However, that is not the end of it; the next part is even more crucial,
maintaining conversation and closing deals with your potential clients. According to pardot.com, as many as 79% of the marketing leads do not convert in the absence of a CRM. A CRM ensures that your sales team can access
all the leads through a single dashboard. Most CRMs can be configured to connect with your marketing or social media campaigns, reducing your manual labor in the process.
Leverage your existing customer base

Being a real estate investor, it is critical to leverage the power of referrals. An infographic published on Outboundengine mentions that as many as 75% of an agent's business comes from referrals and word-of- mouth marketing. With a CRM, you can maintain a healthy relationship with your customers through consistent communication. A CRM allows you to understand your customers better and makes it easier to target customers who are likely to provide a referral. You can always set up a referral offer for your existing customers.
Efficient customer service

If you manage rental properties for your clients or offer turnkey investment properties, customer service is your key to success. With a CRM in place, your
support staff has access to the entire client history, allowing them to serve your customer better. According to Salesforce Relationship Survey, their clients reported 26% increase in customer retention after implementing a CRM.
Become a smart marketer: If you're in your 50s, it is quite unlikely for you to respond to an offer providing 50% discount on Converse sneakers, although exceptions may exist. On the contrary, a golf club membership at 50% off might trigger an immediate action from you. Afterall, a golf course is one of the best places to build relationships. The same rule applies to your target audience. You cannot draft a single marketing campaign for your entire customer base. A
CRM allows you to run multiple custom campaigns for different demographics. Further, it makes it easier to monitor individual demographic results, allowing you to customize your campaigns in future.
Create a satisfying customer experience
Great relationships start with great experiences. A great experience not only involves selling a property to your customer but to offer assistance in trouble, and sometimes even sending a 'thank-you' note could go a long way. The moment your customers feel that you care for them, you're set for growth. A happy customer will be much more likely to tell their friends who are also interested in selling their homes. A CRM allows you to do all this with ease. You can even automate a major portion of the task. In the end, always remember,
"When you treat customers right, they come back… and they tell others." ~ Step Hyken, Author