Week 2 results of my Direct Mail Campaign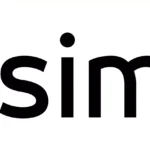 My results for Week 2 are below:
| | | |
| --- | --- | --- |
| No Contact Made | 10 | 20.41% |
| Contact Made | 16 | 32.65% |
| Appointment Set | 1 | 2.04% |
| Offer Made | 4 | 8.16% |
| Under Contract | 0 | 0% |
| Inventory | 0 | 0% |
| Sold | 0 | 0% |
| Dead Lead | 18 | 36.73% |
| Total | 49 | 100% |
I have total of 49 leads and 18 of those are Dead Leads. I have 10 leads that called us and left a message with live answering service and when we called them back, they didn't pick up. We have 16 people that we contacted and are on our follow-up list.
We have 1 appointment set and 4 properties that we made an offer on but I don't think any of those are really going to convert.
Below is my breakdown of the call volume by each day of the week:
I send my mailers out on Monday of each week so not surprisingly I get majority of my calls from Wed-Fri of that week.
We did have a property under contract in Gary, IN. It is a very rough neighborhood for anyone who is not familiar with Gary. We had the property under contract for very cheap and had a buyer lined up ready to buy. We went and looked at the house and it was actually in decent condition. So we made an offer and the offer got accepted and we even had a signed contract. However, the seller (an elderly woman) who had plans to move back to Puerto Rico called the next day and said that her grandson who is a gang-member threatened her if she sold the house so she asked if she could rescind the agreement. It was disappointing but we are not going to force someone to sell the house if they don't feel comfortable.
I have another mailer that went out this week and I will update the numbers for it next week.
Please feel free to ask any questions that you might have.