The First Deal Snowballs by Austin Hendrickson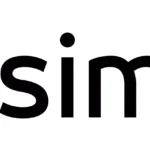 As I write this it is the middle of March and busy season at work is in full swing. One more month and I can really focus on real estate. I have been working on real estate a bit on the nights and weekends, selling one property last month and working on selling another this month. Everyone says to find the right balance, but I find that when I put in massive work on the front end of the year it makes the rest of the year sail a lot more smoothly, although it helps that Minnesota does not have the greatest weather for the first three months of the year. The market is still very competitive but there is still room for plenty of deals to be had.
If you are a newer investor reading this, all you need is the first deal to get you started. Send out a blast of mailers to a targeted list, start cold calling, networking and anything that will improve your chances of getting a deal. Once investors get the first deal under their belt it is so much easier to snowball and accumulate more and more deals in a shorter period of time. Find a niche, become an expert in it and stick to it. Consistency and persistence will go a long way. I keep reminding myself this as I get busier and busier. Eventually real estate will pay off in freedom – freedom to do whatever you want as money will no longer hold you back. Money is not everything though so remember to keep other aspects of life in balance, for me exercise, reading and meditation does wonders. The road to financial freedom can be a tough one but sometimes it is the journey itself that is the most rewarding. Hopefully everyone is having a great 2018!