Jan 3, 2018 update – Criteria for my 1st mailing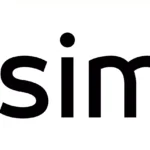 This is the criteria that I am using for my 1st mailing and the mailers went out yesterday. I sent postcards for my 1st mailing and will decide on what to send for 2nd mailing once I start getting some calls from this mailing. I will be targeting this list every month for 6 months and at which point I will rerun the list to get updated information and start all over again.
City
Hammond, IN
Griffith, IN
Crown Point, IN
Highland, IN
Munster, IN
Schererville, IN
Hobart, IN
Merrillville, IN
Property Type
Residential: Townhouse
Residential: Duplex
Residential: Triplex
Residential: Quad
Residential: SFR
Residential: Condominium
Residential: Pud
Equity (%)
31 To 40 %
41 To 50 %
51 To 60 %
61 To 70 %
71 To 80 %
81 To 90 %
91 To 100 %
Last Market Sale Date
01/01/1900-12/31/2013
Owner-occupied
Absentee Owned In-state
Absentee Owned Out-of-state
All States
Address-completeness
Mailing Address Complete
Corporate-owned
Exclude
The list above returned 1,311 records and after we scrubbed the list against NCOA (National Change of Address), 13 records came back with bad addresses and for these 13 records and any returned mail, I will be Skip Tracing the owner's information and contact them.
I finalized hiring an assistant to call all the leads that come in. Starting out we have set up a phone on Google Voice and we are not going to answer any calls live. We will be returning calls 3-4 times a day as the calls come in. For now I am going to use just one Google Voice number but as the campaign grows and becomes more complex, I will look into services like Call Rail.
I also got my assistant set up on our CRM to start entering all the leads that come in. One of the goals for this direct mail campaign is to make our CRM better and best way to do that is to be a customer and find out all the pain points.
Now the waiting game begins for calls to start coming in..
I am also buying another list that I will be sending mailers out to next week. For the first couple of months, I will be doing about 6,000-7,000 mailers per month and then build additional list to get that number to 10,000 mailers per month.
Please contact me via Contact Us form if you have any specific questions about the list or mailing I am doing.