An Update on Jacksonville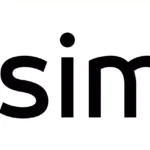 An Update on Jacksonville
As expected, our Jacksonville equity list has not performed as well as the other lists that we are mailing to. As compared to the other mailers, the Jacksonville equity list response rate is nearly 1% worse than our best list. So far, we've mailed over 20,000 pieces of mail to the Jacksonville equity list and have only received 57 responses (this is after we've deleted tele-marketing calls and duplicate calls, or people who've called in multiple times. That comes out to a response rate of .28%. Unfortunately, none of those responses turned into a signed contract yet. We are continuing the follow-up process on the equity list so we could still find a deal, but with postcards, we usually don't see a signed contract until we've spoken to at least 100 people.
This didn't surprise us as the standard equity list is likely the most mailed to list that investors mail to. And it makes sense that investors like this list. When a seller's home value is nearly the same amount as the loan that is tied to the property, the seller has virtually no equity. The seller will very likely want to sell the house for at least for the amount of the loan. As investors, it's difficult (maybe impossible is the right word) to purchase the home for nearly full value and still make a profit after we've paid off all of our costs (points, interest, closing costs, rehab etc.). When a seller owns the house "free and clear", or if there is a loan on the property it's a small loan, the seller is more flexible in their sells price.
The list that has performed the best for us so far this year is the Tax Delinquent list and I'm not exactly sure why. It could have been because of our timing. We began mailing to the list a few months before the local tax sale and we continued to mail to it right up to the date of the tax sale. We wanted to be in front of these people as the tax sale deadline approached. I think that people on this list are the most motivated to sell their house in the months leading up to a tax sale, however, we did not purchase more houses as the deadline got closer. So maybe there is no "timing" strategy and it is just simple luck.
Going forward, we now have "boots on the ground" in the Florida market and are working on improving the quality of our list (tax delinquent list being one of them). One of the team members is currently "driving for dollars" in and around Jacksonville and we are working on building other lists as well. We hope to be back up and running in Florida during the second half of May and we hope to see an improvement in both our response rate as well as our "deal close rate."