A family just moved out from this house (with pictures)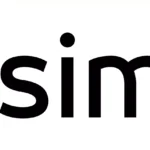 We had purchased a house earlier this month at the foreclosure auction and it was occupied. It didn't look like the worst house we have ever bought from the outside and it was occupied so we couldn't see the inside of the house. There was a family of 4 living in the house with a dog. Both kids were younger, less than 2 years old so we figured that it couldn't be that bad from the inside. The inside has to better than the outside.
Were we in for a surprise..The pictures below are right after the occupants moved out. They had a U-Haul truck so they presumably took some stuff with them when they moved. But it is absolutely disgusting the conditions the people lived in. The picture of kitchen makes me feel sad for the kids and the dog.
We will make money on the house but it is just sad to see people living in these kind of conditions especially with small children and pets. That's one of the hardest parts of this business is buying houses like these and knowing that there were children living and pets living in these condition.
First thing we need to do is have our guys come in and do clean out so we can get a better idea of what we are dealing with. For this house, our guys are going to need hazmat suits to protect themselves.